Technical and Vocational institutions to be accredited.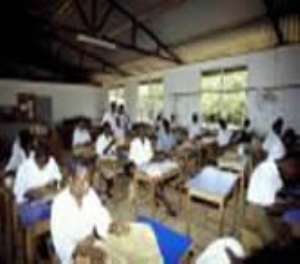 Technical and Vocational Training institutions in the country are to be accredited under the newly established Council for Technical and Vocational Education Training (COTVET).

This would determine the level at which each institution would be qualified to train students.

Mr James Glover, Director of the National Co-coordinating Committee for Technical and Vocational Education and Training (NACVET) announced this when he briefed Principals and Proprietors of Secretarial Training Institutions and students of the Government Secretarial School in Ho on Wednesday on the new direction in technical and vocational training in the country.

He said COTVET would also take up the award of certificates to all successful final year students from the accredited technical and vocational institutions.

Mr Glover observed that the current situation in which each training institution awarded its own certificates to its students tended to create unnecessary rivalry among them in terms of recognition of such certificates by employers.

He observed that the jostle by these institutions to undo each other and the unwillingness of employers to recognize some of the certificates compelled students to write the same examinations but with different institutions in order to satisfy the demands of employers.

But Mr Glover said the course content of all vocational and technical institutions whether private or public, were essentially the same.

Mr Glover said under the new dispensation, all vocational and technical training institutions would focus on competency based training to reflect market demands.

He said consultations were underway with all stakeholders to fashion out the structure and content of training to be undertaken in such institutions.

The Principals requested that examiners reports be made available to them to guide them in preparing their students for their examinations.

They expressed appreciation at the changes being envisaged and called for a gradual approach to ensure success.