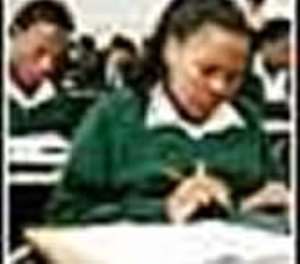 The West African Senior School Certificate Examination (WASSEC) took off successfully at most centres in the Birim South District on Tuesday.
At Attafuah Secondary/Technical School centre at Akyem Oda, Mrs Dinah Akuamoah-Boateng, Supervisor told the Ghana News Agency (GNA) that out of the 163 candidates registered for the examinations three of them were absent.
She said one of them was pregnant, a boy had travelled outside the country while the other candidate dropped out of school due to financial difficulties.
Mrs Akuamoah-Boateng said all materials arrived on time and the candidates were comporting themselves.
At Saint Francis Secondary/Technical School centre Mr Dominic Acquah, Supervisor said all the 426 registered candidates were present.
He said examination materials arrived on time and being conducted in a serene atmosphere.