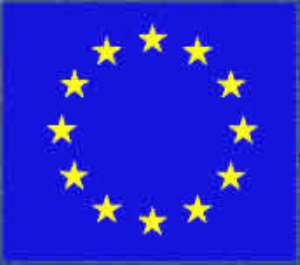 The grant comes under the second addendum of the Ninth European Development Fund (EDF) Country Strategy Paper and National Indicative Programme (CSP/NIP) for 2002 to 2007.
The first addendum was signed in 2005 after the European Union's mid-term review of the initial Ninth CSP/NIP signed in 2002 for 231 million Euros, which provided the framework for the implementation of the various projects and programmes funded by the EU.
The first addendum resulted in a total country envelope of 281 million Euros, whilst the second addendum brought the indicative allocation of 315 million Euros from the EU under CSP/NIP.
In addition to the signing of Tuesday's addendum, two financing agreements aimed at supporting Ghana's development agenda of eradicating poverty, providing water, sanitation and hygienic facilities with the aim of improving the living standards of Ghanaians were also signed.
Mr Kwadwo Baah-Wiredu, Minister of Finance and Economic Planning and Mr Filiberto Ceriani Sebregondi, Head of the EU Delegation in Ghana, signed all the agreements in Accra.
The financing agreement has two components, the first worth five million Euros is under the Private Sector and Trade Enabling Programme (PSTEP) and the other worth 15 million Euros is for the eradication of guinea worm.
Mr Baah-Wiredu said the additional resources of 29 million Euros would be used to support the Eastern Corridor Road Project in the Volta region with 22.8 million Euros, Second Technical Co-operation Facility (TCF) with two million Euros and to top up the Third Poverty Reduction Budget Support of two million Euros under the Multi-Donor Budget Support Framework.
The remaining two million Euros has been re-programmed for other ongoing projects and programmes, he said.
Mr Baah-Wiredu said the guinea worm eradication project would be jointly financed by the EU and the United Nations Children's Fund (UNCEF) under a total cost of 20 million Euros of which the EU was providing 15 million Euros.
The projects, he said, was intended to eradicate guinea worm through the provision of water supply and sanitation facilities, as well as hygiene promotion in nine districts in the Northern Region namely, Central Gonja, East Gonja, Gushiegu, Karaga, Nanumba North, Savelugu/Nanton, Tolon/Kumbungu, Yendi and Zabzugu/Tatale.
Mr Sebregondi said: 'The continued good use and consistent increase of the resource allocated by the EU to Ghana showcased how far Ghana has moved in putting in place the institutional structures to effectively absorb funds to ensure good governance, proper public expenditure and administration."
'By this decision, the EU certificates Ghana as a good performer, surpassing many ACP countries in the effective utilization of EDF Funds,' he stated.
He said the EU in Ghana underlines that both the increase in overall development assistance to Ghana and the launch of a new sector budget support programme for private sector development were the right way to help Ghana's preparation for the start of the new EU-ECOWAS Economic Partnership Agreement (EPA).