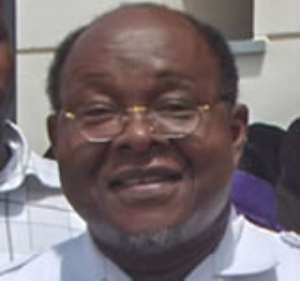 The Minister for Communications, Professor Mike Ocquaye has once again rubbished claims that he has abandoned his ambition to become the standard bearer for the ruling New Patriotic Party.
In an interview he pointed out that as a loyal minister he is just obeying Kufuor's admonition to aspiring presidential aspirants that they should not embark on open campaigning but most work hard to implement government's positive policies.
The Professor, who is also a former High Commissioner to India said there is a policy of waiting set by President Kufuor which consigns ministers to focus on their ministerial work and he does not want to go contrary to what had been established.
At the end of the day voters would be left to judge for themselves the work done by each one of us, he added.
Prof Ocquaye indicated that work at the ministry demands time and dedication that is why he finds President Kufuor's intervention perfect.
"At the appropriate time Ghana will hear of me", he said with firm assurance and for him the appropriate time is just some few months away where his campaign would not conflict with his ministerial work.
The Communications Minister disclosed that he is not bothered by his "lateness" and his confidence is based on the results of hopes and confident he knows party faithful have placed in him".
"Following a loyal call from the party masses and the work rendered to the nation, I see my presidential ambition as a way of answering and proving the hope and confidence that those party faithful have reposed in me", he said.
Sharing some of his ideas on what he intends to do for Ghana if the people eventually give him the mandate to form the next national administration; he said Ghana needs a strong agricultural and information technology base in order to emerge from its third world status into the big league of the developed countries.
Prof Ocquaye believes that his experience as one time Ghana's High Commissioner to India and a Minister of Communications together with his experience in other related fields have given him a lot of ideas to help bring Ghana to the forefront in the world's political economy.
He said there is also the need for Ghana to restructure and identify more of the resources endowed her in the land rather than concentrating on just a few commodities for revenue generation.
According to the Professor, who is MP for Dome-Kwabenya, areas like maize cultivation can be a major economy booster for the country just as cocoa; as such it will be given special priority attention during his administration.
Meanwhile, the Communications Minister, Prof Ocquaye has made an official presentation of $10 million which was issued by communications giant, Areeba to assist the Accra Water Project in his constituency.
Source: The Independent