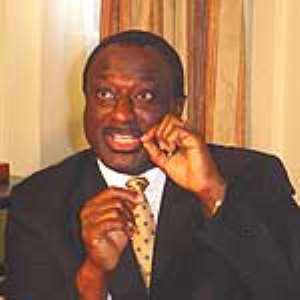 The Rural Enterprise Project (REP) at Denyase in the Amansie East district of the Ashanti Region has commissioned a rural Technology Facility costing over 1.3 billion cedis at the weekend.

The facility, a workshop building stocked with various equipment and tools was funded by the Government of Ghana, African Development Bank and the International Fund for Agricultural Development (IFAD) with support from the Amansie East District Assembly.

The project with an industrial centre is to serve small businesses and artisans like mechanics, shoe-makers, carpenters, hairdressers and others.

Commissioning the facility, Mr Allan Kyeremateng, Minister for Trade, Industry, Private Sector Development and PSI, in a speech read for him said the government was committed to improving industrial infrastructure at the district level to reinforce its programme of sustained job creation through micro and small enterprises under the Ghana Poverty Reduction Strategy (GPRS II).

He said the government is implementing the REP II to promote market-oriented rural micro and small enterprises in 53 new participating districts, in addition to 11 old districts carried over from REP phase I.

Mr Kyeremateng said under the project, 18 rural technology facilities countrywide were to be established to support the transfer of appropriate technology to farmers, agro-processors, metal based artisans micro and small-scale entrepreneurs and the training of the unemployed youth as apprentices in viable artisan trade.

He also said the primary objective of the facility is to train local master craftsmen to improve upon their technical skills so that they would in turn train other apprentices and the unemployed youth.

This, he said, would help reduce the rural-urban drift with its associated social problems, adding that, two or more adjoining districts could access the services of the rural technology facility in order to spread the coverage of clients.

Mr Kwasi Attah-Antwi, Co-ordinator of the REP, extended his gratitude to the various stakeholders for their support in ensuring the establishing of the project. He said to ensure the success of the project; four pick-up vehicles, motorbikes and a Business Advisory Centre (BAC) had already been provided at the industrial centre.

He announced that since the inception of the project, a total of 74,000 people including 26,420 women had been trained in various community-based trades and small business management.