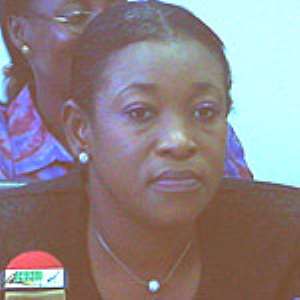 Security agencies, border officials and civil society organisations were last Friday sensitised on the implementation of the ECOWAS Protocol at a day's workshop held in Bolgatanga.

Areas covered included the free movement of persons, goods, services, and the right of residence and establishment. The Ministry of Foreign Affairs, regional Co-operation and NEPAD organised the workshop.

The Deputy Minister for Foreign Affairs, Regional Co-operation and NEPAD, Ms Shirley Ayorkor Botchwey, stated that the implementation of the ECOWAS protocol would benefit African governments immensely through the harmonisation of trade, monetary and production policies.

"Indeed, the dictates of globalisation have made it more urgent now than ever for African countries to be committed to developing appropriate framework and strategies for integrating their economies," she noted.
Ms Botchwey indicated that the fragmentation of Africa into many states with scanty economic resources had led African leaders pursuing political independence to embrace regional co-operation as a central element of their development strategy.

She observed that through collaborative efforts, participating countries would generate maximum socio-economic development for their citizens.

Globalisation, she noted, has brought in its wake a lot of pressure on nations to open their markets and stimulate international and regional trade. "One major advantage of integration is the creation of regional market for goods of ECOWAS origin" she said.

Ms Botchway observed that despite the ratification of the protocol of free movement of persons, goods and services within the community, there were still numerous check points and roadblocks on international highways and said it was frustrating to travellers and economic operators.
"Whilst it is true that some of the road blocks are necessary to check armed robbery and other forms of banditry, it is also true that some of them have nothing to do with national security or public order. They are just there to intimidate and harass innocent travellers," she said.

Ms Botchwey, therefore, said it was necessary for member states to facilitate the removal of Tariff and non-tariff barriers to trade because they slowed down inter-regional trade, increased cost and reduced the competitiveness of local production. She added that the free movement of citizens, goods and services within the community was the cornerstone of the process of integration.