Minister demands staff electricity metre figures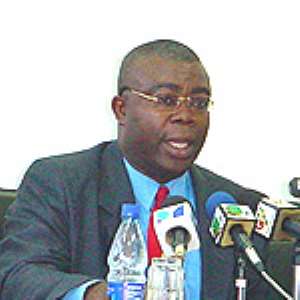 The Minister of Local Government, Rural Development and Environment has directed all directors and members of staff of the Ministry to read electricity meters in their offices and official residence every Monday morning and submit the figures to his office.
The exercise, which takes off on Monday, is intended to show the percentage savings the ministry, its departments and agencies, are making as their contribution towards efforts at solving the country's energy problems.
A statement signed by the Minister, Mr Asamoah Boateng, directed that with the exception of refrigerators all other electrical appliances should be turned off after close of work.
"Air conditioners must not be switched on before 11am and must be turned off after 5 pm," the statement further directed.
It also ordered that all air conditioners at official residences be turned off at 11.30 pm, and that all office lights with the exception of security ones, be switched off by staff before leaving their offices at close of work.
The Ghanaian Times reported that the Ports and Railways Minister, Christopher Ameyaw-Ekumfi, has also advised Ministries, Departments and Agencies (MDAs) to minimise the use of electrical appliances to conserve energy.
Speaking at a seminar for Budget and Planning Officers in Koforidua, Professor Ameyaw-Akumfi said that lights and airconditioners be switched off when not in use.
He said: "The government is not sleeping over the energy crisis and has therefore put measures in place to find a lasting solution to the problem."
"Any responsible government which is confronted with this energy crisis will have to address the situation and the NPP government is doing just that," he added.