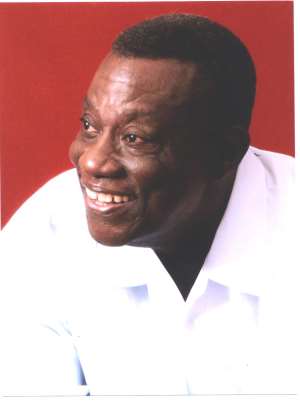 The Presidential candidate of the National Democratic Congress, Professor John Evans Atta-Mills, has paid a day's visit to rainstorm disaster hit areas in Tamale to sympathize with the victims.
He also inspected the dilapidated Tamale Teaching Hospital where he expressed shock and surprise that the hospital had been the same when the NDC left and gave the assurance that he will go back to the drawing board in 2009 to give Northern Region a befitting hospital.
An enthusiastic crowd mobbed Professor Mills and clad the principal streets of Tamale with NDC colours and sung victory songs to welcome him.
The crowd compelled Professor Mills to jump down from his vehicle and walked for several distance to inspect the carnage the storm caused at the Presbyterian Secondary School at Kukuo.
The heavy crowd blocked the main road from the Teaching Hospital to the Tamale Township with motorists and vehicles defying road regulations and rode and drove on the opposite side of the road.
Professor Mills said the sorrows of Ghanaians for that matter Tamale were the sorrows of NDC and that even though the party was out of power they would continue to show their love and sympathy if Ghanaians were in trouble.
He said: "Nothing stops us as a party to come to you and share with you the misery and trauma the disaster caused. For now, we don't have the resources to resettle you and all I can say is to urge you to persevere and go through the hardships and I pray with you that God would replace what you lost during the disaster."
On the Tamale Teaching Hospital, Professor Mills said the NDC had good plans to raise its status to befit a regional hospital when the party lost power in the 2000 elections.
"It came to our notice and adequate plans were put in place for its renovation when we lost, but I assure the people of Tamale that the NDC would not pay lip service and would truly attach much importance to uplift it from its current status," he said.
Ironically, the hospital was empty as at the time Professor Mills visited since the staff were on strike and only some skeleton staff was there for emergency cases.
Prof Mills visited the Surgical Ward and decried its condition and commended doctors, nurses and other staff for working under such "harsh" conditions.
He also visited the Tamale Police barracks where the disaster also destroyed some of the roofs of buildings and visited some traditional rulers.
Prof Mills was accompanied by the MPs for Tamale Central, Mr. Inusah Fuseini, Tamale South, Haruna Iddrisu, Tamale North, Alhaji Abubakari Sumani and some regional party executives.
Source: GNA