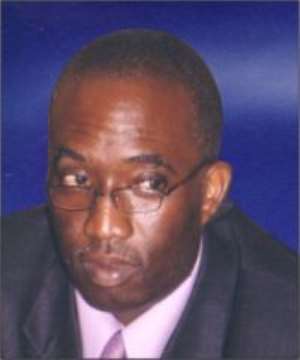 The Attorney-General and Minister of Justice, Mr. Joe Ghartey, will address this year's American Bar Association section of the International Law Spring Meeting where he would highlight important legal issues facing Ghana, Africa and the world at large.
A statement issued in Accra on Wednesday said Mr. Ghartey would also focus on the perspective of African integration in his address on May 4.
The statement said this year's meeting was expected to draw 1,500 international lawyers from over 40 countries and it would present the most up-to-date and cutting edge information on analysis on timely international law issues.
Other high profile speakers include Ms Mary Robinson, former UN High Commissioner for Human Rights and former French President Valety Giscard d'Estaing.
Mr. Ghartey is also due to address a gathering at MacArthur Foundation under the theme: "President's Roundtable".
Source: GNA