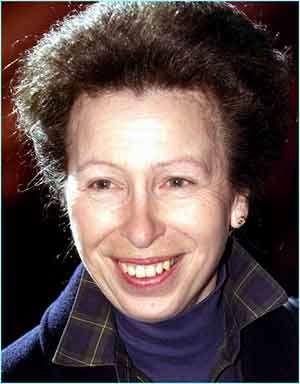 Her Royal Highness Princess Anne has paid a courtesy call on President John Agyekum Kufuor at the Castle, Osu.
She is in the country to attend a conference of the Chartered Institute of Logistics and Transport (CITL), which opens at the La Palm Royal Beach Hotel in Accra on Wednesday.
Her visit comes close at the heels of the recent historic state visit to the United Kingdom by President John Agyekum Kufuor on the invitation of Queen Elizabeth II.
President Kufuor said he was pleased to welcome her to Ghana, especially given the honour done him and the nation by the Queen as well as the entire UK Government during his recent state visit to London.
Meanwhile, Princess Anne, daughter of the Queen of England on Monday interacted with volunteers of Gap Activity Project (GAP) who are in the country for charity work.
Briefing the media after the interaction, Julia Sander, Ghana Project Manager said the princess has been a patron of GAP since her early days and was therefore prudent on her part to interact with the volunteers and encourage them.
According to her, GAP has been in existence for over 30 years with over 2000 volunteers in 30 countries including UK, the Netherlands and Germany but has been in Ghana since 2003, adding that Ghana was the first country in West Africa and was chosen because of the stable and safe environment.
Volunteers work in the placement for five months and offer services in the areas of teaching, caring and places where there are real needs and not in schools which were well-funded and resourced.
Julia Sander mentioned some of the placement schools as Mother Theresa School at Senya Breku, Ayeldu School at Abura Dunkwa in the Central region, Nazareth School and Orphan's Cry international at Takoradi in the Western region.
The current volunteers, she said, would be replaced by another group in September bringing the number of volunteers who have worked in Ghana since its establishment to 95.
Source: GNA