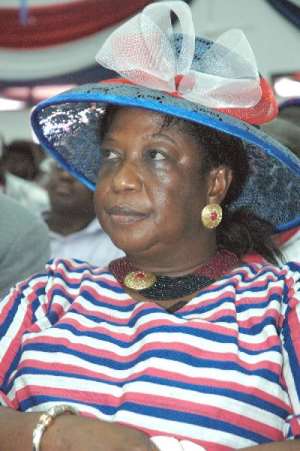 The Upper West, East, Northern and Diaspora Group (UWEN & D), made up of prominent members of the New Patriotic Party (NPP) has presented food items to the family of the late Hawa Yakubu towards her funeral ceremony this weekend.

The items included a bull, four bags of polished rice, two bags of maize and millet each and two jerry cans of cooking oil.

Mr Emmanuel Sin-nyet Asigri, Garu-Tempane District Chief Executive, who presented the items on behalf of the group, noted that the late Hawa was a national figure who stood for the whole of Northern Ghana in her quest to ensure that the national cake was shared equally.

He said she left an indelible mark on Ghanaian politics, which could not be wished away by any group of persons.

Mr Asigri said her death had dealt a serious blow to the entire nation and NPP for which the group was saddened.

He said she served as a mentor to all aspiring women in politics in the north where women's participation in politics had not existed.

Mr Asigri consoled the bereaved family at the loss of such a personality like the late Hawa and expressed the hope that the family would stand firm to perform the necessary funeral rites to give the departed an eternal rest.

Mr Bawa A Banga, senior brother of the late Hawa who received the items on behalf of the family, thanked the group for the gesture.
Source: GNA