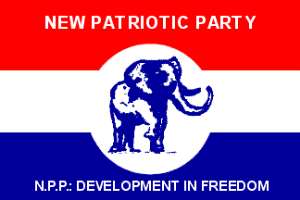 The New Patriotic Party has congratulated workers for continuing to serve the country under difficult circumstances and appealed to them to exercise restraint.
In a statement signed by Nana Ohene-Ntow, General Secretary, to mark May Day which falls on Tuesday, the NPP noted that despite the difficult working circumstances, workers had kept faith with Ghanaians and kept the wheels of the national economy turning.
"Ghana has attained the current level of economic stability largely as a result of the patience and sacrifice of workers. We recognise that wages and salaries are still below what will meet the expectations of workers," it said.
However, the NPP said, in view of the efforts being made by the government to improve the lot of workers, "we appeal to all our dedicated workers to exercise restraint as they push for their legitimate demands for better and improved salaries and service conditions."
It also called on government to expedite action on all agreed service conditions and wages in order to spur workers to give of their best.
The NPP also made "a special appeal" to the government to take "expeditious action" on the report of the appellate body that looked into the service conditions of health workers.
"In so doing, our appeal also goes to the leadership and rank and file of the health workers group to cooperate with the government in the best interest of industrial and social harmony," the statement said.
Meanwhile, the health workers have begun an indefinite strike to back demands for a review of their salaries.
Source: GNA