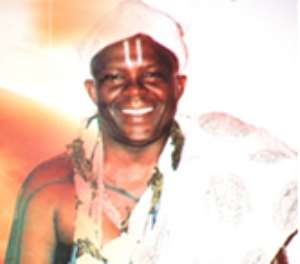 The Ga Traditional Council has declared that this year's ban on drumming and noise making takes effect from Monday, 7th May to Thursday 7th June 2007.
In a statement issued to the media by the Assistant Regional Registrar of the Council, Mrs Bernice Bempong, it called on the general public to cooperate with the Council for a peaceful observation.
The period is a prelude to the Ga Homowo celebrations. Homowo is the major festival of the Gas celebrated annually to thank the gods for a bumper harvest.
The Council said: "The short notice for the commencement of the ban is due to unforeseen circumstance."