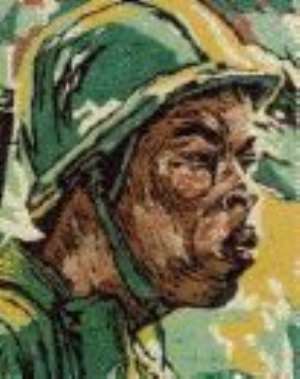 The Ministry of Defence has refuted an allegation that the United States of America (USA) had established or would establish a Military Base in Ghana.

A statement signed by the E. P. Ofosu-Appeah, Chief Director of the Ministry said there was no evidence at the Ministry to prove that the USA had put up such a Base as purported by some private media in the country.

'There is no official request or proposal to that effect', the statement said, adding that, the claim that there was a tunnel from the new US Embassy compound to the Airport was not true.

The statement noted that the Ghana Air Force had collaborated with troops from the United Kingdom and other countries in joint training exercises adding, ' It is unfortunate that such collaborative efforts by Ghana and friendly countries particularly the United States, should be given a conspiratorial interpretation'.

'It is important for the media to understand and accept that our collaborative efforts have become a standard pattern, meant to keep the Ghana Army in shape at all times in order to fulfill its constitutional and statutory mandate', the statement said.