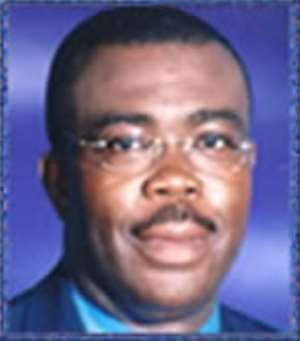 Hon. Stephen Asamoah Boateng, Minister of Local Government, Rural Development and Environment on Tuesday commended Alhaji Mustapha Ali Idris, Northern Regional Minister and Mr. Mohammed Amin Adam, the Tamale Metropolitan Chief Executive, for facilitating the rapid development of the Tamale Metropolis.
'Tamale Metro has taken the lead in all government development agenda. All plans that the government has for cities to facilitate their development, Tamale has already gone steps ahead of even Greater Accra and this is something commendable,' the Minister explained.

The Minister made the commendation at a press briefing in Tamale after inspecting areas affected by a rainstorm that hit the Tamale Metropolis and its environs causing extensive damage to property.

He said the rate of development in the Metropolis was an indication that the area was one of the fastest growing cities in West Africa, and advised the Minister and the MCE to do everything possible to ensure that Tamale befits a Metropolitan status.

Hon Asamoah Boateng mentioned the street lighting system, erection of statues at some ceremonial areas and street naming as some of the things that made the Metropolis unique.

He appealed to the people to support efforts aimed at modernising the area to attract investors.

The Tamale MCE Hon. Adam appealed for more Common Fund and HIPC fund allocations to the Metropolis to speed up its development efforts and to help some of the disaster victims to integrate them into the society.

Alhaji Mustapha Ali Idris appealed to the Ministry of the Interior to use carnage of the disaster to rehabilitate the Tamale Regional Police station, where the storm had destroyed some of the buildings including the Regional Commanders residence.