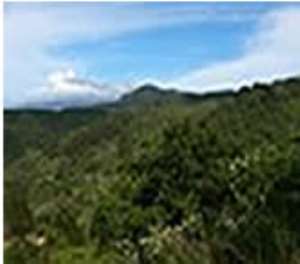 The chief of Adjen Kotoku, Nii Tackie Amoah V1, has released 10 plots of land to the Police Administration to enable it to construct barracks for its officers.
The land donation is aimed at helping to alleviate the serious accommodation problem facing police personnel stationed in the area.
Nii Amoah disclosed this to journalists when conducting them round the plots of land at Adjen Kotoku near Amasaman.
He said the documents covering the land had already been handed over to the Police Administration.
Nii Amoah and his elders have also promised to donate sand and gravel free of charge to the Police Administration to enable it to start construction work on the land within
the shortest possible time to avoid encroachment on the land.
'Work on a library for the youth is about to take off, together with a neighbourhood centre,' the Adjen Kotoku Mantse said.
He added that they were prepared to give out land for the construction of a secondary school, a clinic and an area council. He appealed to the government to help them in development.
Present at the ceremony were Nii Bosumtwi 11, the Dzasetse of Adjen Kotoku and head of Nii Odoi Kwao families of Osu and Nima.