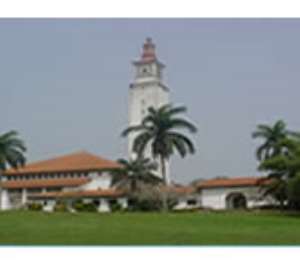 A Maison Française is to be established soon at the University of Ghana. The Maison when completed would comprise an Information Centre on France and the francophone world, a digital laboratory for the use of students preparing for postgraduate studies in France, a Conference room with translation equipment, and Exhibition Hall and office space for visiting scholars.
This was the subject of discussions when the French Ambassador to Ghana, Pierre Jacquemot recently called on the Vice-Chancellor.
Throwing light on the intended project, the Ambassador mentioned that the objectives among others, would seek to promote the teaching and learning of French as well as to foster cooperation with institutions of higher learning and research in Ghana, France, and as appropriate, other French-speaking countries.