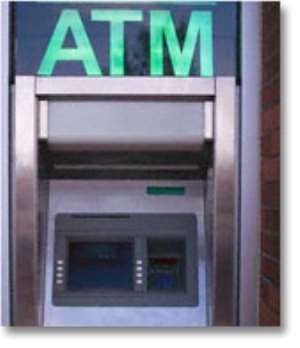 The police have arrested a Sierra Leonean for illegally withdrawing various sums of money with Visa cards from the Automated Teller Machines (ATMs) of two multinational banks.
John Trejet, the suspect, was alleged to have withdrawn ¢24 million from Barclays Bank and ¢1.2 million from Standard Chartered Bank on April 19, 2007 with the Visa cards which are suspected to have been stolen.
Between 4:45 a.m. and 4:56 a.m., a period of 11 minutes, the suspect was able to withdraw ¢17.6 million from the Makola Branch of the Barclays Bank.
It has also been established that ¢6.4 million was withdrawn at the High Street Branch of the bank just about the same period.
Seven Visa cards were retrieved from the suspect, while one of the bank also brought out five of those cards which had been captured by its ATMs.
The James Town District Police Commander, Assistant Superintendent of Police (ASP) William Sewornu, told the Daily Graphic that Trejet was arrested at the High Street Branch of the Standard Chartered Bank last Thursday after he had been able to withdraw ¢1.2 million.
According to ASP Sewornu, information available to the police suggested that there could be a syndicate behind the use of the Visa cards to siphon money from the accounts of unsuspecting victims.
ASP Sewornu said the modus operandi of the syndicate was to access the card details of account holders from sales representatives at malls for a fee.
He explained that after a customer had used a Visa card for payment at a shopping mall, a member of the syndicate would approach the sales representative for the card details of the customer for a fee.
He said having accessed such details, the member of the syndicate would apply to the Visa Centre in London, purporting to be the holder of the card which had been misplaced and so request for a new one.
ASP Sewornu said when the perpetrator received the card, he or she was able to access the account of the genuine card owner and make withdrawals from it.
He said when the account was depleted, the ATM would capture the card.
According to him, information from the local banks indicated that their ATM cards were secure and could not be abused or accessed by any other person unless the holder compromised his or her personal identification number (PIN).
Story by Albert K. Salia