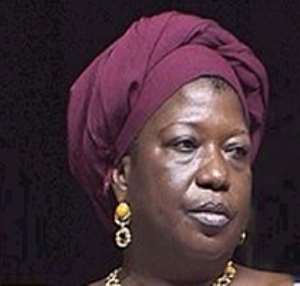 The former Minister of Tourism, Madam Hawa Yakubu would be buried on May 5, 2007 at her hometown in Pusiga.
A statement issued by the New Patriotic Party (NPP) Headquarters in Accra, said the body, which would arrive at the Kotoka International Airport at 2000 hours on Monday April 30, 2007, would be received by her family, Party members and friends and deposited at a funeral home.
There would be a family gathering at her residence at East Legon in Accra the same night.
The statement said the body would be laid in state at the Forecourt of the State House at 0700 hours on Thursday, May 3, after which it would be conveyed to her hometown, Pusiga, on May 4, 2007 for wake-keeping.
It said the Funeral Service will take place on Saturday May 5 and thanksgiving Service on Sunday May 6, 2007.
Another Thanksgiving Service would be held in Accra at a later date for sympathisers who could not make it to Pusiga.
Madam Hawa, who was also the First Vice President of the NPP died after a short sickness in London on March 20, 2007.
Source: GNA