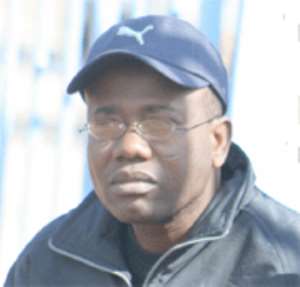 Dear Editor, A team belonging to the President of the Ghana Football Association (GFA), Mr Kwesi Nyantakyi named Wa All Stars, recently qualified to join the Onetouch Premier League for next season.
The news was refreshing as the Upper West Region has not had a team in the Premier League for a long time.
This development has, however, seen people accusing the FA boss of conflict of interest. He has also been accused of using the pages of the GFA News, the weekly mouth piece of the FA, to promote the interest of his club.
He has also been cited in the Wa All Stars and Catholic Stars protest case as using national assets — Black Stars' used jerseys — to benefit his club.
I would like to caution Mr Nyantakyi and the other FA officials who own or have interests in clubs to put the national interest above their club/personal interests.
It is wrong if they allow the interests of their clubs to overshadow the national one.
In any case, if Mr Nyantakyi and others think running their own clubs will conflict with the national interest, then they should do the honourable thing by resigning. We will be watching, listening and waiting.
Sir Obed Danso-Mireku Snr,