Ablekuma Central NPP Foot Soldiers cry for rewards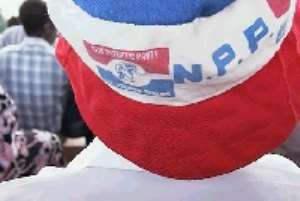 The polling station chairmen, foot soldiers and other activists of the New Patriotic Party (NPP) of the Ablekuma Central Constituency have called on the party executives to honour the promises given them during previous political campaigns, which they have failed to fulfill.

A statement signed by Mr. Nat Lawrence Hesse on behalf of the polling station chairmen and the foot soldiers said the promises were given as far back as 1998 during the by-election necessitated by the death of the then MP, Mr. Sam Crabbe.

It said, because of the crucial nature of the seat to the NPP, which was in opposition, a loss would have added to efforts by the NDC to achieve a 2/3 majority in Parliament.

At this point, it said, top NPP officials who are now in government met the foot soldiers and the polling station chairmen and promised that, if we are able to work and win the bye election, that will be the sign of winning the 2000 elections and the way to the Castle.

On this promise, we the foot soldiers campaigned day and night, moving from house to house and with our strong messages to the people, the party won the bye election.

Top officials, including Mr Samuel Odoi-Sykes Chairman and Mr. Dan Botwe, then General Secretary promised that the foot soldiers at Ablekuma Central would be the first foot soldiers to be honoured in terms of human development.

Truly, we worked tirelessly and the NPP won the bye election, and around the 2000 election we stood firm and again won the general election which made the NPP the ruling government.

After the party has stayed in power for almost seven years, the foot soldiers have been forgotten and none of the foot soldiers have seen a change in their lifestyles and right now there are troubles in our marriage homes where some of us cannot pay our children's school fees and even most of us are thrown out of our homes because we cannot face our responsibilities..

We want the NPP government to come out and address these issues; other than that, we will not involve ourselves in any critical party activities within the constituency,the statement added.