Mills tours Central Region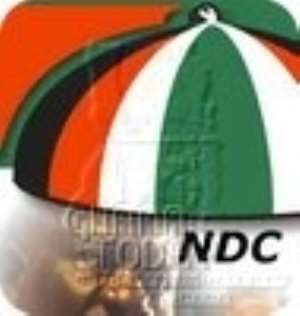 The flag bearer of the National Democratic Congress (NDC) Professor John Evans Atta Mills, at the weekend urged the party's supporters not to use provocative and abusive language against their opponents.
He advised them to rather remain calm, united and continue to work harder to propagate the aims, objective and the good intentions of the NDC to the people.
The flag-bearer said prevailing conditions in the country point out to the realisation that the NPP government is incapable of solving the country's problems and urged Ghanaians to vote back the NDC into power.
Professor Mills said this when he interacted with supporters of the party at Breman Asikuma after paying a courtesy call on the chiefs of the town as part of his familiarization tour of the Central Region.
He was accompanied by Madam Ama Benyinwa Doe, National Women Organiser, Mr Valis Achianu, Central Regional Chairman, other executives and Mrs Georgina Aboah Nkrumah, an aspiring parliamentary candidate for the Asikuma-Odoben-Brakwa constituency.
Professor Mills said the NPP government had nothing good for Ghanaians and should be voted out before things got out of hand.
Madam Benyinwa Doe said the NPP had failed and should be rejected to save the country from total collapse.
She appealed to the supporters to unite as a family and win more members for the party.