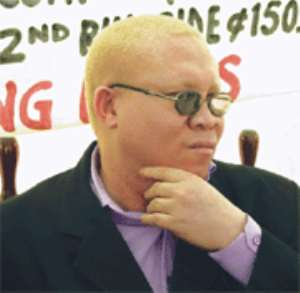 Mr Ahele Truly, a former board member of the Ghana Boxing Authority (GBA), has asked the Chairman of the Ghana Boxing Authority (GBA), Mr Moses Foh Amoaning, to leave Metro TV to deal with boxers directly if he claims the Accra-based TV station is the sole promoter of the Men Only Boxing Championship.
Mr Truly, a former World Boxing Association (WBA) Vice President for Africa, made this suggestion during a meeting between the GBA and members of the United Boxing Coaches Association of Ghana at the Attoh Quarshie Gym in Accra last Tuesday.
Mr Truly buttressed his point with the fact that by conventional boxing procedure, negotiations for fights are done between the promoters and the boxers through their managers and not the sanctioning bodies.
"If the GBA is claiming that Metro TV are the promoters of Men Only Boxing then it is right that Metro TV negotiate the terms of contracts, especially purses, directly with the boxers or their gyms," he said.
According to him the GBA only comes in with their administrative role, which is supervising the documentation of the contracts, sanctioning the fights and ensuring that the boxers pay the required percentages to his outfit since they are fighting in the GBA's jurisdiction.
"Like it is done internationally, there has to be a promoter who will be given money by the television stations and sponsors to promote the fights. So the promoter will deal with the boxers directly.
All I am saying is the Men Only league has to have a promoter dealing with the sponsors and not the Chairman of the GBA," Truly stressed.
But the GBA Chairman refused to respond to the assertion for the simple reason that he did not know in what capacity Mr Truly was speaking.
Mr Foh Amoaning, however, responded to the suggestion after it was asked again by Coach Kotey Dzanie, a.k.a. Alloway, Chairman of UBCGA.
According to Mr Foh Amoaning, his outfit was running the Men Only Boxing Championship in collaboration with Metro TV. "Yes Metro TV are the promoters but we conceived the idea and sold it to them and are collaborating with them to run the league. The uniqueness of our working relationship with Metro TV is that we are doing a collaboration, and that is why the GBA is directly involved with the league," he explained.
The GBA Chairman further explained that boxing development is about ideas, and his outfit developed the idea of the boxing league and sold the broadcasting and marketing rights to Metro TV and this in turn attracted sponsorship from Far East Mercantile Limited, sole distributors of Mortein insecticide and Men Only deodorant, which have been the league's sponsor brands since its inception.
Story by Nathaniel Attoh