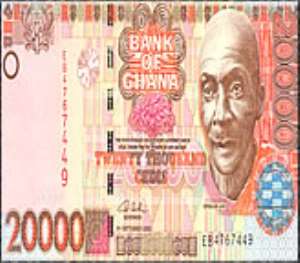 A traditional ruler has appealed to the Bank of Ghana to ensure that the brochure on the re-denomination of the cedi reached the majority of the populace who can read and write.
Nana Apenten Fosu Gyeabour II, Hansuahene and Baamuhene of Techiman Traditional, made the appeal at a public education forum organized by the National Commission for Civic Education (NCCE) to educate the people on the exercise at Hansua in Techiman municipality.

'If majority of the literate population can obtain copies of the brochure, they could augment the efforts of the Commission and other organizations in the exercise', he said.

Nana Apenten called on unit committees and students to help educate the people through a house-to-house campaign.
GNA