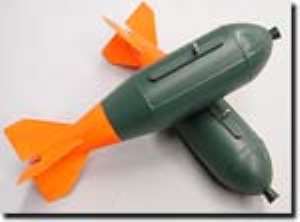 The report of a bomb on a South African Airways plane on Monday turned out to be a mere prank by three white children aged between nine and 12.
The three juveniles, who were detained together with their mother by the Airport Police and later transferred to the Police Headquarters,
were released after they were identified as the children of a Swedish diplomat covered by diplomatic immunity.
The children admitted writing the note but stated that it was only a joke.
Officials at the Ghana Civil Aviation Authority at the Kotoka International Airport (KIA) had been informed about a bomb-scare on board an Accra-bound South African Airways flight and alerted the emergency unit of the airport which mobilised and activated emergency procedures to secure the aircraft.
When DAILY GUIDE contacted the Public Affairs Director at the Aviation Authority, Mr. Eric T. Noi, he confirmed the incident with the narration that at about 7.15 pm on Monday April 16, the Manager of the South African Airlines at KIA was informed about a possible bomb on board one of the aircraft that was Accra - bound from South Africa.
Mr. Noi said the report indicated that a lady passenger on board the plane, who visited the toilet in the aircraft immediately after the three young passengers had left it, returned immediately, having been attracted to a notice pasted on the mirror which claimed there was a bomb on seat number 51a.
He stated that the captain of the plane was informed, but after due consultation with the security agencies in Johannesburg, it was decided the plane would proceed to Accra.
It was while the plane was air bound for Accra that the South African Airline Manager in Accra was informed.
When the plane touched down at approximately 9.45 pm the same night, it was directed to the isolated hangar, after which passengers were evacuated while the plane, which was scheduled for a return flight was delayed for about two hours to enable bomb experts scan it for any explosives.
When the police questioned the three children, they pleaded that it was a prank but Mr. Noi described it as "an expensive prank which backfired."