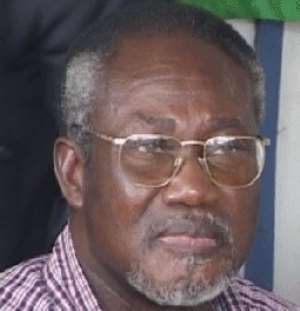 The newly formed Democratic Freedom Party (DFP), gets set for its congress later this year with its chairman confident that the party will run pass the New Patriotic Party, (NPP) and the National Democratic Congress (NDC), the two main political parties in the country.
The Chairman of the DFP, Alhaji Issaka, said the two main parties have failed the nation.
Speaking to The Point, Alhaji Issaka stated: "Come what may, by hook or crook we are going to beat the NDC and NPP. You can mark my words."
He stated that the DFP is leaving no stone unturned in 2008.
According to him, Ghanaians are fed up with both the NPP and the NDC and are poised to give the DFP a chance. He said the DFP is made up of knowledgeable politicians who are well versed with the country's problems, stressing that their experience would lead the party to victory.
"We have noble men and women who know the terrain very well and I promise you we are going to shock them," he bluntly said.
Alhaji Issaka said the DFP would not dabble in politics of insults, rather engage in meaningful debate which will step up the country's efforts in solving its problems. To Alhaji Issaka, is high time politicians refrained from politics of acrimony. He said such will be a recipe for chaos and anarchy.
Tackling the party's structures he said the party is not obsessed about constituency and regional officers, saying "No shaken."
He stressed that when voted in power the DFP would make sure that it would remove all bottle necks that hamper the growth of industries in the country as well as providing job opportunities especially, for the youth whom according to him are now becoming a burden on their parents.
Alhaji Issaka fell short to disclose when the party goes to congress. However, The Point says its investigations established that the party's congress would be held on August this year.
Credit: The Point