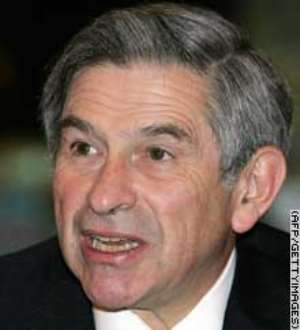 The Integrated Social Development Centre (ISODEC) has added its voice to calls on beleaguered World Bank President, Paul Wolfowitz to resign.
The future of the World Bank chief remains in the balance despite a defiant statement that he intends to stay.
He is still facing calls to resign after admitting helping his partner win a promotion and pay rise. Currently his fate lies in the hands of the executive board, which is under pressure to take a decision.
On the local front, Vitus Azeem of ISODEC, the organisation among a number of civil society groups who opposed the appointment of Mr. Wolfowitz to the World Bank top post, says he must do the honourable thing and resign.
"With this situation one would have expected that he should just resign…he should just give up and say I am sorry I did it…" he said.
The World Bank Boss who was in Ghana to celebrate the country's independence anniversary interacted with civil society groups as part of his working visit to the country that lasted almost a week.