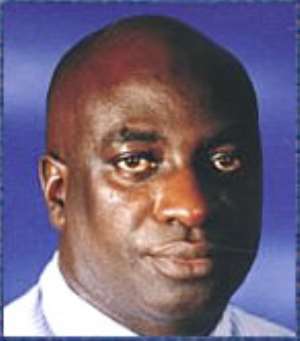 Tourism is now a discovered major economic earner for most districts in the country as well as the country as a whole.There is no discussion on development without the mentioning of the role of tourism.
In the last few years much attention has been given to tourism and its benefits.In line with this the district chief executive of Sekyere West,Mr Haruna Oppong Boateng has apppealed to Ghanaians and foreign investors to shift their attention on the tourism potential of the district.
He said there are alot of interesting tourist sites in the region that need to be explored and developed to enhance the district as well as educate and entertain the public.
In an interview,Mr Boateng said the distict is naturally endowed with rock deposites in unque formation, water falls including that of Sumpam among other tourist attractions.
Apart from that the district is also engaged developing some tourist sites such as the Atwea mountains to make it more attractive to tourists and to develop the community.
Elaborating on on going development of the districts, the DCE said,many educational development projects are on going Outlining some; three HIPC projects including a three unit classroom block at Nkwanta, three unit classroom block at Penteng and at Anansu a six unit classroom block all at the cost of 1.2 billion cedis. This project will be completed in May this year.
Working with the Community Water and Development Project a little over one billion is being used for another set of classroom projects at Penteng Presby Primary, Kyekyere Salavation Army.
Also a six room warehouse will be built at the Mampong New market.
The expected date for completion of these projects is in June this year.
Out of the internally generated funds of the assembly, a three unit classroom block is being constructed at Nwaase D.A. primary and is expected to be completed in four months.
He said the National Youth Employment programme is supporting the district in its agricultural development projects.
'NYEP is cultivating 200 acres of maize, 50 acres of cassava and constructing two gari processing factories at Nsuta and Kofiasi,each acre costs 3.5 million cedis' said the DCE.
The district assembly is also cultivating a five acre cassava farm at the same cost for each acre.
The district is not left out in the re denomination education exercise, thus in collaboration with the National Commission on Civic Education (NCCE),last month an elaborate educational campaign was started.
The outreach was mainly focused on churches , clubs and groupings which form a sizeable number for the exercise,he described it as smooth sailing for a start.