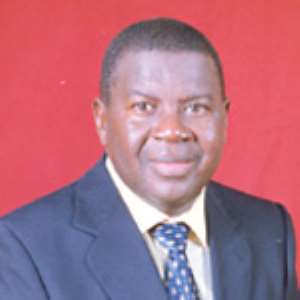 Ghana's Vice President, Alhaji Aliu Mahama, left Accra yesterday for South Africa, to attend a Business Forum organised by the Ghana Mission in Pretoria in collaboration with the Ghana Investment Promotion Council (GIPC) to climax the Golden Jubilee celebration.
President Thabo Mbeki of South Africa is expected to address the two-day Forum for the private sectors of the two countries from April 18 and 19 through a video conference.

Mr Akwesi Osei Adjei, Deputy Minister for Foreign Affairs, Regional Integration and NEPAD, officials of GIPC and the Ghana Export Promotion Council accompanied the Vice President.