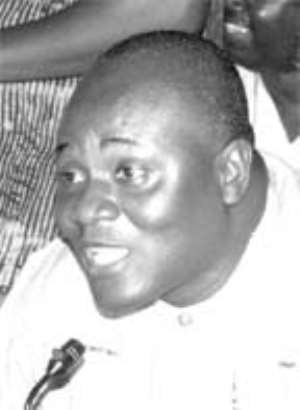 AN aspiring flag bearer of the New Patriotic Party (NPP), Mr Dan Botwe, has stated that the Danquah-Busia tradition has the best policies for the advancement of the country.
He said what the country needed was good and courageous leadership to continue with the policies of the tradition to advance the development of the country.
Interacting with the press in Takoradi at the weekend, Mr Botwe said when given the Executive power, he would build on the achievements of President Kufuor by effectively harnessing both human and material resources.
He said he would also ensure that all the policies meant for the meaningful transformation of the country were implemented.
He noted that timing was very important ingredient in any strategic planning and that he would ensure that all party machinery worked well.
Mr Botwe made it clear that he was going to contest the flagbearership of the NPP, stressing that it was not true that he was fronting for any other person.
He said when voted as President, all his rich experience gained over the years would be brought to bear on the governance of the country.
He recounted the transformation he brought to some institutions and other departments during his one-year service as the Minister of Information.