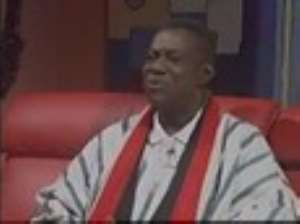 The Flagbearer of the National Democratic Congress, Professor John Evans Atta Mills, says his party is not using the energy crisis as a smokescreen to incite Ghanaians against the ruling government.
Speaking during a visit to the Akosombo dam, he said the party is expressing a genuine national concern on the precarious situation that has bedeviled the country and had rendered some workers jobless.
The visit enabled him to acquaint himself with the operations of the Volta River Authority at Akosombo in view of the power rationing.
"Let us tell Ghanaians that, indeed, we are in crisis and stop raising their hopes as if the prob¬lem could be solved over night," he pointed out.
"The NDC does not want to play politics with the energy crisis but what is worrying is that, the NPP administration is not telling the truth. It should admit that there is a problem so that all of us will come together as partners in development and find a lasting solution," he said.
According to the NDC candidate, the previous government (NDC) had comprehensive plans for the nation in terms of pro¬vision of energy but unfor¬tunately it did not get the mandate to bring them to fruition.
"The government can decide to either take the advice we offered it or leave it but the Bui dam must be constructed as it claims it will do," he said.
The Director of Hydro, Mr. Kirk Koffi, who conducted Professor Mills and his team round, said that Ghana¬ians should pray for rains to come and salvage the situation.
On Prof. Mills' team were Dr. Kwame Ampofo, Dr Kwabena Adjei, Mr. Ohene Kena, Mr. Ofosu Ampofo, Mahama Ayariga, Doe Adjaho and Mr. Inusah Fuseini.
Source: The Ghanaian Times