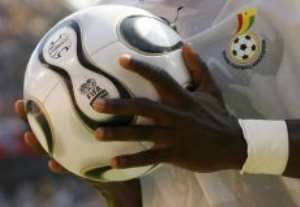 Ghana's women's team for the All-African Games has been handed a place in Group B after Tuesday's draw in Algiers for the competition in July.
The Black Princesses are grouped with the women's team of the host nation, Algeria, Senegal and Cameroon.
Group A has Mozambique, South Africa, Nigeria and Ethiopia challenging for honours.
Women's football would be making its debut at the All-African Games as the Black Princesses carries Ghana's trophy hopes.
In the men's category, the Black Meteors are holed up in Group A which also includes Tunisia.
The other two qualifiers for Group A is yet to be decided as CAF awaits the winners of the South Africa –Botswana and Gabon- Cameroon games to make up the four-team group.
Two other group members in Group B are yet to be decided.
The group already has Egypt and Algeria with the winners of the Senegal-Guinée and Zambia- Mozambique matches adding up to the group.
Algeria would be hosting the 2007 All-African Games in July.