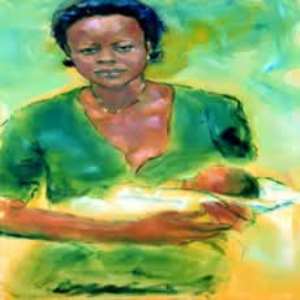 A total number of 35 babies, made up of 17 females and 18 males were delivered between Good Friday and Easter Monday at health institutions in the Cape Coast Municipality, with the exception of the Cape Coast District Hospital.
At the Central Regional Hospital, popularly called "Interbeton", Ms. Stella Osei-Boateng, a health aide, told the GNA that a total number of 23 births comprising 10 females and 13 males were recorded between Good Friday and 1315 hours on Easter Monday.
Mrs Beatrice Okyere, a midwifery superintendent at the University of Cape Coast Hospital, also said a total number of six births made up four females and two males were recorded within the same period of time. At the Ewim Urban Health Centre, Mrs Dorothy Morgue, a senior staff midwife reported that the facility recorded six births, comprising three females and three males, including a set of twin boys, between Good Friday and 1100 hours on Easter Monday.
At the District Hospital, a midwife popularly known as Anti Rose at the maternity ward refused to talk to the GNA on the grounds that permission had not been sought from the Director of the health institution, who was nowhere to be found within the hospital premises.