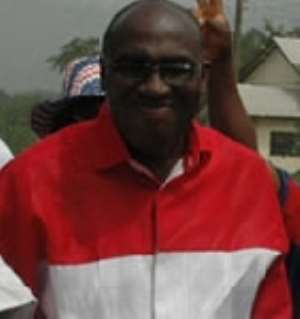 The Minister for Education, Science and Sports Papa Owusu Ankaomah, has said that no-body owns the NPP, it is therefore up to everybody to maintain its integrity.
He told the party to ignore comments that the executives if the party own everything and that the foot soldiers of the party were not noticed therefore their work was in vain.
He said that the NPP was a listening party and that the party members should spread th9sd to the rest of the nation in order for the people to know the good works of the NPP.
He also said that their policies such as the NHIS system and the school feeding programme were to assist the poor and needy.
He said that many criticized the NHIS and it is now being used by its critics.
According to him his candidature would unite the party since he believed in team building. He also added that he has various ministerial portfolios under his belt.
He however insisted that NPP Presidential candidates should refrain firm insulting one another in campaigning as this undermines unity.
The Sekondi Chairman of the NPP Mr. Ernest Boah said that the NPP has a large task ahead of it in terms of the 2008 elections and it could only be won by unity and hard work.
The NPP has improved the ec0nomy tremendously built must spread the word to every nook and cranny of the nation in order for them to know the party's good doing.
The western regional women's organizer, Madam Abena Kwallah, urged women on then party to be steadfast and be prepared to defend he party at all times, citing the role Madam Hawa Yakubu played before her unfortunate death.