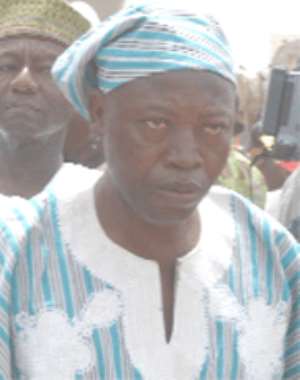 The National Media Commission (NMC) has eventually settled a complaint lodged against the management of Zion Publication Ltd, publishers of the Evening Tribune and its Editor, Mr Seth Addi, by Mr Bede Ziedeng, a leading member of the Democratic Freedom Party (DFP).
The complaint was in respect of a publication that appeared in the Wednesday, December 16, 2006 issue of the paper with the banner headline: "To the disappointment of Obed & Co, Bede Ziedeng heading back to the NDC."
The paper alleged, among other things, that the Deputy General Secretary of the Democratic Freedom party (DFP), Mr Ziedeng, would sooner or later return to the National Democratic Congress (NDC).
Mr Ziedeng denied the allegations and stated that the editorial team of the paper knew clearly that he was still with his new party and that there was no justification for the newspaper to have done the story.
He stated that he had never made any move to go back to the NDC and said that the editor of the paper, Mr Seth Addi, had never spoken to him on the issue.
Consequently, he appealed to the commission to direct the Evening Tribune to retract the publication, render an unqualified apology to him, giving it equal prominence as the article and not to continue with that kind of publication.
The manager of the paper, whose name was only given as Mr Hosogli, for his part, said that the story was obtained from a trusted and reliable source and that the paper was just about to do a follow-up on the story when the complaint on the story was received.
Mr Hosogli, however, denied that the paper was wrong for not approaching Mr Ziedeng for his side of the story, for which reason he was prepared to retract the story and apologise to Mr Ziedeng.
The NMC deliberated on the evidence available and found that Mr Ziedeng was not making any move to join the NDC and also established that the paper failed to verify the authenticity or otherwise of the story from the complainant.
The NMC also found out that there was no basis for the paper to have done the story.
It, therefore, directed that the Evening Tribune should retract the story as it politically and socially affected the reputation of Mr Ziedeng and to also render an unqualified apology to him.
It said the apology and retraction should be given the same prominence as carried by the publication and should be published in three successive issues of the newspaper.
"The directive should be carried out within 14 days after the release of the press statement," the NMC said.