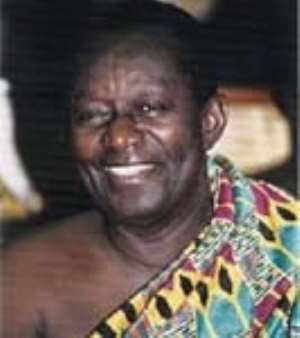 An experte intelligence guru attached to the Ghana Armed Forces has said that after enough analysis of the aspirants for the 2008 Presidency, he believes that Dr Kwame Addo Kufuor is the best candidate for the Presidency.
He said this as he believes that it is helpful for someone who has some experience of intelligence and security matters to lead the country. The source however pleads complete anonymity.
He said it was important for a President to have these powers as this would cause the nation to be free of fear from coupes and so forth.
He said that given the chance Addo- Kufor can easily cement the Ghana with his background.
After the first coup, Addo –Kufuor was the one who banned Rawlings from entering Burma Camp or any military base in the country.
It therefore important to conclude that it is one thing to gain power and another to protect it, which Addo Kufuor has done.
Addo Kufuor has therefore got the upper hand on the other aspirants.
He then stressed that the Danquah Busia tradition has never been blessed with a President who has finished a term as they lacked security and intelligence.
He ended by saying that Addo Kufor can lead the country better than the other aspirants as he has managed the military and gained the required experience.