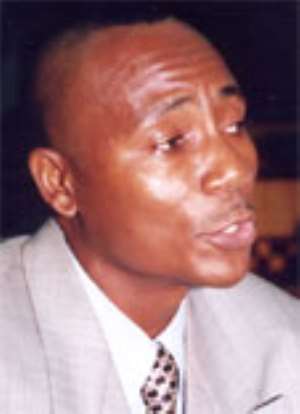 THE NATIONAL Youth Employment Programme (NYEP) is faced with lack of funds and logistics.
Mr. Oduro Kwarteng, the Deputy National Coordinator of the Programme in charge of Ashanti and Brong Ahafo Regions, mentioned the above among other things, as the major impediments to the success of the Programme.
"The youth vying for the limited jobs at high rate coupled with the lack of funds and logistics such as personnel, cars, computers among others, as well as bad weather destroying our crops which eventually reduces our yield, are the major impediments to the success of the NYEP", he said.
Mr. Kwarteng made this observation in Kumasi during a fun games tournament organized by NYEP in collaboration with the national Youth Council in Kumasi as part of Ghana's Jubilee anniversary celebrations.
The event was under the theme: "The youth championing Ghana's Excellence" and participatory teams included the Adum Keep Fit Club, Knowledge Youth Club, Health Extension Nurses, Ghana Muslim Mission and Great Christians.
Mr. Ofori Dwamena, Ashanti Regional Liaison Officer of NYEP disclosed that over 500,000 youth were expected to be recruited this year in different modules and that some of the youth would be employed as community protection agents.
He stressed the need to inculcate values of nationalism in the youth and also teach them to feel a sense of belongingness, hence the tournament to foster unity and peace among the youth.