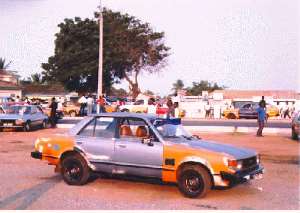 The Ghana Road Transport Co-ordinating Council has asked transport operators nationwide to increase fares by five percent with immediate effect.
The Council says the decision is the result of a meeting on Monday, following six to eight percent increases in fuel prices announced by the National Petroleum Authority.
The Chairman of the Transport Council, Kojo Moses, said even though a number of their membership did not agree to the increases, majority of members insisted it was inevitable.
He said beyond the immediate fuel price increases, members held that other transport inputs and earlier fuel price hikes that were not factored into transport cost, were all cited as justification for the new increase.
Petrol now sells at 8,202 cedis 54 pesewas per litre or 36,909 cedis 99 pesewas per gallon. Diesel is selling at 7,756 cedis 22 pesewas per litre or 34,902 cedis 99 pesewas a gallon.
The price of Kerosene is now 6,752 cedis 34 pesewas per litre or 30,385 cedis 53 pesewas a gallon with a kilogram of Liquefied Petroleum Gas going for 7,326 cedis 44 pesewas or 106,233 cedis 38 pesewas for a 14.5 kilograms cylinder.