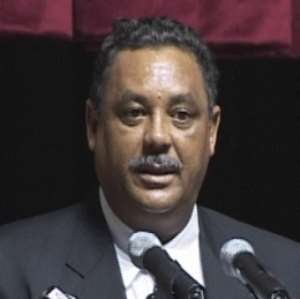 The Minister of Tourism and Diasporan Relations, Mr Jake Obetsebi-Lamptey, has challenged chefs in the country to come up with variety of chocolate desserts to put Ghana on top of the chocolate map.
He said Ghana was a source of good cocoa and cocoa products and such special desserts will help get chocolate lovers all over the world to visit Ghana to know where the best cocoa is produced from.
Mr Obetsebi-Lamptey threw the challenge at the closing ceremony in Accra of a two-day training programme for 75 selected chefs throughout the country.
The training programme aimed at enhancing the skills of chefs in the preparation of a variety of chocolate desserts had Mr Richard Eser, an expert in making chocolate desserts from France, taking the chefs through various forms of preparing chocolate dishes with different kinds of cocoa products.
The Minister said putting up such dishes could help attract tourists to the country to know how cocoa was produced, hence his Ministry's initiative to build the Tetteh Quarshie cocoa farm into a museum where tourists could learn about cocoa.
The Executive Chef at the Labadi Beach Hotel, Mr Gary Lane, announced a competition in Kenya for chefs in August and said the Ghana Chefs Association was feverishly preparing for it.
He expressed satisfaction at the turnout of chefs who attended the training and said that was an indication of their seriousness.
The Managing Director of Koala Shopping Centre, Mr Imad Wolley, promised to import ingredients needed to make various chocolate recipes to enable Ghanaians to enjoy the celebration of the National Chocolate Day on February 14 next year.
Source: GNA