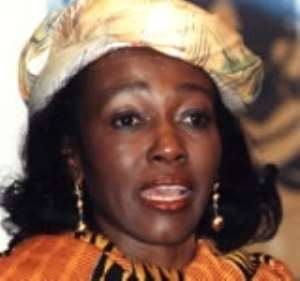 The new power rationing arrangement yesterday affected the trial of former First Lady Nana Konadu Agyeman Rawlings, and four others for their alleged involvement in the divestiture of the Nsawam Cannery.
Proceedings could not be heard because the High Street area where the Fast Track High Courts are located were in the morning category which suffered power outage from 6 am to 6 pm.
The court, presided over by Justice Paul Baffoe-Bonnie of the Court of Appeal, adjourned proceedings because the power outage made it impossible for proceedings to go ahead since the court is automated.
An automated court is one that records proceeding by computer.
Mrs Rawlings is being tried together with Emmanuel Amuzu Agbodo, former Executive Secretary of the Divestiture Implementation Committee (DIC), Thomas Benson Owusu, former DIC Accountant, Kwame Peprah, former Finance Minister and DIC chairman, and Hanny Sherry Ayittey, Director of Carridan Development Company Limited (CDCL).
They were originally charged with Georgina Okaitey, a Director, George Mould, a Director and Larry Adjetey, a Director/Secretary, but the Attorney-General withdrew the charges against the three under Section 59 of Act 30 of the Criminal Code.
All the accused persons have been charged with 30 counts of conspiracy, causing financial loss to a public property, intentionally causing loss to a public property, conspiracy to obtain public property by false statement and obtaining public property by fabre statement.
They have pleaded not guilty and have been granted self recognisance bail.
Mrs Rawling and her co-accused persons were present in court which was filled by sympathisers, including some Members of Parliament of the opposition National Democratic Congress.
For about 45 minutes while the accused were in court, some NDC sympathisers, mostly women who stood outside the walls of the Fast Track Courts were heard singing and chanting slogans in a show of solidarity with them.