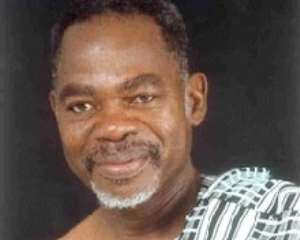 Dr. Edward Mahama, the People's National Convention (PNC) leader has taken exception to President John Agyekum Kufuor's position on an aspect of the history of the Trans Atlantic Slave Trade.
In a written reaction, the PNC leader noted that part of the President's presentation during the function held at Elmina to commemorate the abolishing of slave trade in Britain, diverged from what was acknowledged by history.
According to him, the speech of the President contained seeds for unearthing long-forgotten animosities and fanning local ethnic conflicts in relation to which local tribes actively engaged in abductions for use in the slave trade.
He stated: "Whether as exported slaves or for rapacious exploitation in the new world or the Americas and the Caribbean, all Africans and their descendants have been and continue to this day to be predatory victims of the European culture."
He likened the British and Europeans who took part in the Trans Atlantic Slave Trade to drug barons, saying, "Using Kufuor's logic, drug barons should not have their assets confiscated or lose any part, because drug addicts are partly responsible for these crimes.
"Similarly, Black African policemen share some blame for the policies that Apartheid governments pursued in South Africa."
He noted that from records, the British government abolished the Trans Atlantic Slave Trade not out of charity or feelings of guilt.
Dr Mahama stressed that even though Britons and Europeans of today should not be blamed for the activities of their forebears, "they owe reparations out of the material prosperity they are now enjoying, which is in great measure, the result of the forcible use of the African labour by their ancestors."

Source: Daily Guide