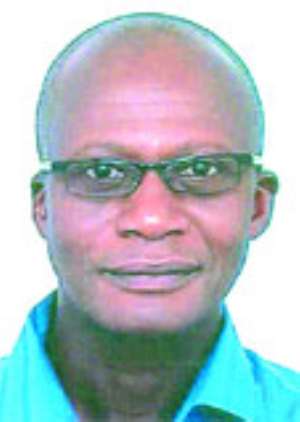 THE TELECOMMUNICATIONS industry in Ghana has been on a very progressive journey and it has covered a great distance in a very short period of time.
Not long ago very few people had private telephones that worked. As recently as 1996, the telephone density of Ghana was 0.26% meaning that there were 2.6 telephone lines for every 1,000 people including 35 payphones in the entire country out of which 32 were located in Accra. This was one of the lowest in Africa. Today there is one phone for every four Ghanaians!
This tremendous increase in the tele-density has been a result of the establishment of the National Communications Authority (NCA) in 1997 and the subsequent deregulation of the telecom industry, which brought about the growth of wireless telephony as a result of significant investment by operators. For the consumer, being in touch simply means being able to purchase a mobile handset and subscribing to a wireless service.
Deregulation also meant opportunities for ambitious entrepreneurs and large telecom companies to establish operations in Ghana and participate in what was to become the biggest boom in Ghana's recent economic history.
But, after ten years of deregulation, where are the Ghanaian entrepreneurs in the Telecom industry? What lessons has Ghana learned from other economies that have also experienced similar growth in this sector?
It would seem that the most important lessons should have been expansion of the sector to indigenous and international participation, removal of all major barriers to market-driven operation and encouraging vigorous competition.
Indigenous participation in vital industries and sectors of the economy is important if Ghana wants to grow its own base of investment capital that would transform us from a country that depends on foreign direct investment to one that is self-sufficient and perhaps even a net exporter of capital.
But, indigenous participation in a sector like telecoms, a highly capital intensive industry, has to be undertaken within a deliberate policy targeted to achieve a specific goal.
This is nothing new. Home-grown companies such as South Africa's MTN have chalked up impressive growth successes as a result of an environment of Black empowerment created to provide Black owned businesses in South Africa the opportunity to succeed. MTN is now an exporter of capital not only to the rest of Africa but globally.
Today we find large well capitalized foreign dominated companies either purchasing existing telecom properties in Ghana or receiving licenses for new operations. There is the recent successful bid for Westel by Etisalat of the UAE, Globacom's highly vocal expression of interest in a GSM license and rumors of interest by Celtel and Vodacom.
While this may be good for the development of the sector and the injection of additional competition, it leaves no room at the top of the sector hierarchy for any indigenous play. It must be noted that historically excessive regulation and controls have never encouraged capital investment. In fact the reverse is what seems to have fueled the growth of the Ghanaian telecoms industry. What is important would be for the country to adopt policies within an essentially laissez-faire environment to create an atmosphere of indigenous inclusion.
There have been arguments made against affirmative action type of intervention to help propel indigenous entrepreneurs in this sector. One such argument has been the existing rules of globalization, the WTO and the ITU. Yes, blatant disregard for the world order is dangerous, but finding ways within the existing legal framework to chart a course for our own destiny is a right that cannot be challenged. And, we must do it sooner than later!
There is no magic to young people in the US, India and Israel exerting influence in innovations in telecom and IT. Most of these young people have been educated in the same classrooms as some of our young brains. The difference is that one group is working in an environment that is enabling and encourages and rewards creativity and the other is restrained. There are young creative minds right here who, if freed and encouraged, could become just as innovative and contributory as their counterparts in India and other IT-centric countries.