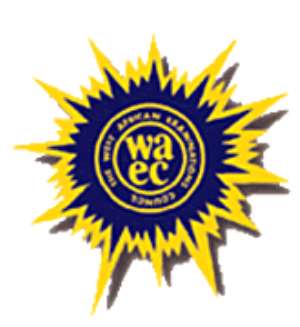 Registration of all Basic Education Certificate Examination (BECE) candidates will now be compiled on Compact Disc (CD) with effect from September 2007.

The exercise dubbed "Batch Registration" is to replace the use of scanable forms, which were previously used by candidates.

This is to facilitate the smooth placement exercise being conducted under the Computerised School Selection Placement System (CSSPS) to eliminate wrong shading on scanable forms.

Mr Kweku Nyamekye Aidoo, Head of National Examination Administration Department, of the West African Examinations Council (WAEC0, outlined the procedure to participants mainly regional directors of the CSSPS at a training of trainers workshop for public educators on CSSPS at Ajumako in the Central Region on Friday.

The workshop is to address issues and concerns arising out of the 2006 BECE placement and to launch a public education campaign on the smooth implementation of the CSSPS.

Mr Aidoo said under the new registration exercise, head teachers would be required to use computers and that "the issue of my school has no computers would not be accepted."

He said: "Computers are all over, we need to make use of technology", and explained that under the batch registration teachers and parents would be required to provide reliable data of candidates so that those pieces of information would be transferred on to the CD.

"Dates of birth and wrong spelling of names is crucial because institutions are now depending on such data when employing people and any wrong information offered could affect your wards."

Mr Aidoo advised head teachers to keep reliable records of performance of candidates to help determine the choice of school and programmes.

According to him admissions into schools and programmes were becoming very competitive and urged candidates to work hard to get the schools and programmes of their choice.

Mr Aidoo also entreated BECE registration committees to undertake error free BECE registration and to ensure that the choice of school and programmes commensurate with candidates' verifiable academic performance.

He announced that the WAEC would soon offer programmes to educate head teachers on the use of computers.

On examination malpractices, Mr Aidoo said the act was criminal and was attracting stiffer punishments from the law.

He therefore urged society to assist the Council to stamp out all sorts of examination malpractices.

Mr Andrew A Akuoku, National Coordinator of the CSSPS said the placement would now be conducted once instead of in phases.

Giving an overview of the CSSPS established two years ago, Mr Akuoku said the system was to address complaints of unfair treatment of some candidates.

He said in "2005 while 287,294 students registered for the BECE, 177,070 qualified for senior secondary schools and 151,016 were placed with 4,834 deferred.

In 2006, 308,379 registered, 160,119 qualified, 145,961 were placed and 3,031 deferred their placement."

Mr Akuoku said there were reports that some candidates did not report on time and he pleaded with parents to notify heads of their choice of schools on their inability to report early.

He identified weak monitoring structures by the Ghana Education Service (GES) and the running of unapproved programmes in some schools as some challenges facing the CSSPS.

Others, he said were failure of some head teachers to report to the CSSPS of various vacancies existing in their schools and in some cases fraud through alteration of records.

To address these problems, Mr Akuoku said the GES Research Unit was going to take full control over the CSSPS and also link up with the Ministry of Education, Science and Sports.

Mr Akuoku said the release of BECE results by the WAEC was also going to be streamlined so that placements and the release of results would be done simultaneously.

He cautioned head teachers against flouting of the CSSPS guidelines so as to avoid sanctions being taken against them.
Source: GNA