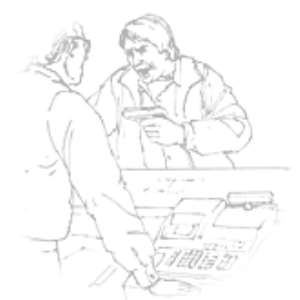 Two suspected armed robbers who allegedly threw a powdery substance believed to contain pepper into the eyes of a policeman escorting them to court were on Wednesday shot and wounded after they made an attempt to escape.

Samuel Okine, 48 and Kwesi Paul, 28, together with Kojo Ayisi had been remanded in police custody for their involvement in a highway robbery at Nkawkaw three years ago. They were to return to the Koforidua High Court on March 21, this year and were being escorted to the court when they made the escape bid.

According to the Daily Graphic, the Eastern Regional Police Commander, Deputy Commissioner of Police, Felix Asare Darko said on March 21, 2007, two policemen, Corporal Daniel Cudjoe and Constable Emmanuel Nyarko both from Nkawkaw Police Station arrived in Koforidua to escort the three suspects and three others to the Koforidua High Court.

According too Mr Darko, the two policemen went for the suspected criminals from the Koforidua Central Prisons in two different vehicles and on reaching Nkubemu near the offices of the Regional Co-ordinating Council, Ayisi told Constable Nyarko that he wanted to attend to nature's call. Constable Nyarko declined his request and asked him to hold on till they reached the court.

He said not satisfied with Constable Nyarko's answer, Ayisi threw a powdery substance believed to contain pepper into Constable Nyarko's eyes, blinding him instantly.
In the process, Mr Darko said Ayisi, Paul and Okine forced the door of the vehicle opened and took to their heels, but Constable Nyarko pursued them and asked them to stop but the fleeing suspects ignored his orders.

Meanwhile, Corporal Cudjoe who was following in the other vehicle with the other three suspected criminals alighted and went to the aid of his colleague to re-arrest the fleeing suspects.

According to the Regional Police Commander, one of the policemen fired at Okine's left thigh and the bullet also hit Paul's left hand.

Mr Darko said in the ensuing confusion, the three suspected criminals in the other vehicle stayed put and were taken back to the Koforidua Central Prisons while Paul and Okine were taken to the Koforidua Regional Hospital for treatment where they are said to be responding to treatment.

Source: Daily Graphic