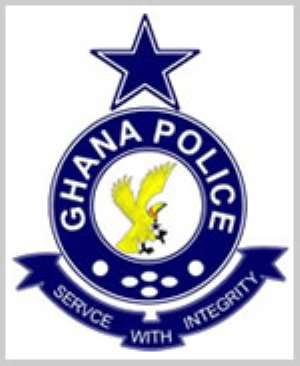 A ¢10 million fine has been slapped on two farmers by a Fiapre circuit court for poisoning River Bisi in the Sunyani municipality.
The convicts, Kwaku Besia and Kwadwo Danaa, both pleaded guilty to the charge of poisoning and were sentenced to a fine of five million cedis each or in default two years imprisonment.
Assistant Superintendent of Police, Martin Defeamaphor told the court, presided by Mr. Owusu Gyamfi that on March 18, this year the two persons together with four others, now at large, all residents of Nyanprase village in the Wenchi district embarked on a fishing expedition in the river.
He said the convicts poured a chemical called Rwreko 2.5 EC into the river, which is the only source of drinking water for the people in the community, with the intention of killing the fishes.
The prosecutor said some residents in the village arrested Biesia but the others escaped into the bush.
ASP Defeamaphor said Biesia was handed over to the police.
Danaa was identified and arrested when he later visited Biesia at the police cell in Sunyani.