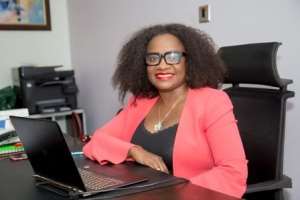 The Deputy Managing Director of the Agricultural Development Bank (ADB), Madam Eno Ofori Atta, has urged the Ministry of Fisheries and Aquaculture Development to take concrete and deliberate steps to improve the blue economy.
Speaking at the 2023 National Fish Festival celebration in Accra on Monday, she said "Organisation of Economic Corporation and Development (OECD) projects that the blue or the ocean economy could outperform global economic growth by 2030."
Madam Eno explained that the blue economy covers all industries that have direct and indirect links to the ocean but is not limited to seafood production, ports, marine energy, shipping and coastal protection.
She admonished the Fisheries Ministry to take advantage of it and pledged that the ADB would support any course that is geared towards engineering growth in the fisheries and aquaculture industry.
"ADB Plc has always played a pivotal role in the development of the aqua industry in Ghana through the provision of support to the sectors and other major aqua farms," she said.
She described the theme of the celebration, "Developing Ghana's Blue Economy for Sustainable Fisheries Management and National Development," as appropriate, saying it was a clarion call on all to ensure sustainable use of the ocean to promote economic growth while preserving the health of the ecosystem.
The National Fish Processors Traders Association (NaFPTA) appealed to the government to fight against Illegal Unreported Unregulated (IUU) fishing.
The President of the Association, Mrs Regina Solomon, said some fishermen illegally use light to fish, causing depletion of fisheries stock.
The festival also witnessed activities like the exhibition of fish and stakeholder engagement on how the major players in the industry can collectively combat Illegal Unreported Unregulated fishing.