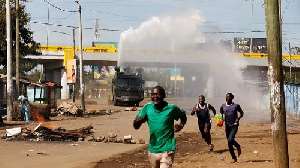 Residents in Nkwanta in the Oti Region have again fled their homes following renewed clashes between the Adele, Challa and Akyode tribes over disagreements on the performance of ritual rites related to the 2023 annual Yam Festival.
Several persons have been shot dead while many have been left injured after clashes between the tribes in the Nkwanta South Municipality were renewed over the weekend.
Although the military has been deployed to the area to calm tensions, several residents have fled the community.
A resident who spoke to Citi News on condition of anonymity said, they are living in fear.
He added that schools and other businesses have come to a standstill following the renewed clashes.