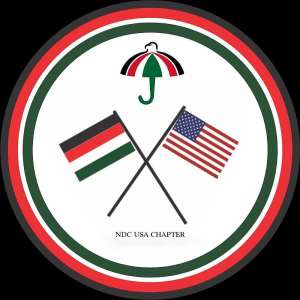 I have listened with outrage, the nonsense spewed by Chairman Wontumi, the Ashanti Regional Chairman of the New Patriotic Party regarding the scandalous words he has ascribed to His Excellency the former president and flagbearer of the NDC President John Dramani Mahama. For the sake of respect for readers, I will not repeat those words. But Wontumi or whatever he is called must treat Ghanaians with some modicum of respect. The gentleman has gained notoriety for spewing gibberish on His Excellency the former president every time he gets the opportunity to speak to Ghanaians on his own media network. This time around Wontumi will not be allowed to denigrate and disrespect the former president with impunity without a response from some of us.
One would have thought that having made the noise to give Bawumia over 75% of votes in the Ashanti Region in the just-ended NPP flagbearer elections and failing woefully to achieve that, he would have gone to plead with the Bawumia handlers so he would not be sidelined in their pending campaign, rather he is trying to use the former president's name to come out of his hideout. Wontumi must learn to appreciate that politics is a serious business and the earlier the likes of Wuntumi take politics seriously, the better it is for them. Wontumi must understand that what His Excellency President John Dramani Mahama has achieved in politics, it will take another world for Wontumi to ever get any close to the achievements of the former president.
The National Media Commission and the National Peace Council should call Wontumi to order. We must ensure that sanity prevails in our body politics. If the mentioned institutions fail to call Wontumi to order, we will have no choice but to join the bandwagon. I rest my case.
Sign
Maame Aba Dadzie
NDC USA Chairman