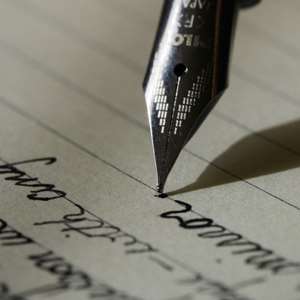 In the tapestry of international relations, the partnership between Bangladesh and the United States bears the imprints of a multifaceted journey—a blend of challenges, resilience, and evolving collaborations. History narrates a narrative of support, critical junctures, and mutual aid defining their association. From the struggle for sovereignty to contemporary challenges, this relationship stands as a linchpin for Bangladesh's progress, teeming with opportunities and imperative support. The profound significance of fostering and fortifying this alliance would be an indispensable catalyst for Bangladesh's holistic development and global positioning.
History : A Beacon of Solidarity
The Bangladesh-USA relations since 1971 encapsulate a tale of challenges and resilience. Despite the Nixon-Kissinger administration's strategic stance against Bangladesh's sovereignty due to Cold War dynamics, the American populace, media, and key figures like George Harrison expressed overwhelming solidarity for Bangladesh. This stark contrast between political strategy and public support marked a pivotal phase during East Pakistan's turmoil, condemning Pakistani military actions. Notably, the US, while strategically supporting Pakistan, extended substantial humanitarian aid of $103 million to Bangladeshi refugees in India during the 1971 events. On April 4, 1972, the U.S. swiftly recognized Bangladesh's sovereignty, aiding its prompt entry into the United Nations.
Bangabandhu Sheikh Mujibur Rahman recognized the profound impact of a diplomatic relationship with the US, leading to President Gerald R. Ford's influential visit in 1974, catalyzing discussions on regional security, famine, and flood control. Mr. Rahman adeptly maintained ties with both the USSR and the US, pivotal players in the Cold War, initiating the Non-Aligned Movement for diplomatic reconciliation. His strategic diplomacy established Bangladesh's independence from the oppressive Pakistani regime. These actions showcased Rahman's skillful navigation of global alliances, leveraging relations for Bangladesh's autonomy and development.
Contemporary Collaborations: A Bridge to Progress
The alliance between the United States—a country that imports around 10% Ready-Made Garments from Bangladesh, for example— and Bangladesh has evolved significantly over the years. The U.S. has provided extensive support in crucial sectors, such as food security, agriculture, public health, education, disaster management, women's empowerment, governance, and human rights. The cumulative worth of this assistance reached an estimated USD 11.2 billion in 2022. Plus, bilateral trade flourished, exceeding $14.2 billion in 2022, with Bangladesh exporting goods worth $10.42 billion to the United States during the 2021-2022 fiscal year. Furthermore, the U.S. has already pledged $35 million over the next five years to support Bangladeshi farmers, particularly in mitigating climate-induced challenges and enhancing agricultural yields. This funding, channeled through USAID, will empower small-scale farmers in southern Bangladesh, providing guidance on climate-smart cultivation practices. The United States has also played a significant role in supporting Bangladesh in the global fight against COVID-19, providing vaccines and assistance to Rohingya refugees who fled to Bangladesh from Myanmar after receiving an array of inhuman torture in Myanmar. Additionally, the U.S. has supported Bangladesh's efforts in counterterrorism and regional stability through military training and cooperation and others.
Challenges: Navigating Current Complexities
In recent years, the Bangladesh-U.S. relationship has been struggling with tons of unavoidable and unprecedented challenges. Concerns raised by the United States include electoral irregularities, human rights violations, extrajudicial killings, political tensions, and Bangladesh's deepening ties with the Beijing-Moscow alliance, perceived as contrary to U.S. interests. These concerns have resulted in sanctions on select high-ranking law enforcement officials, the suspension of Generalized System of Preferences (GSP) privileges, and Bangladesh's non-participation in the Democracy Summit. The knock-on effects of these steps against Bangladesh, which is a "negative and red signal" to the Bangladesh administration. Unless it is solved, at least it is mitigated, by adopting a wide range of measures, Bangladesh's economy will—hands down— suffer a lot down the line.
To reinvigorate and improve this overarching relationship, several proactive measures can be taken. High-level diplomatic engagement must take center stage, assuring the U.S. of Bangladesh's commitment to solving human rights and electoral issues. Civil society, including international non-governmental organizations, advocacy groups, and think tanks, can serve as catalysts and bridges for mutual understanding. Public diplomacy initiatives may generate a more favorable narrative, underscoring success stories and fostering discussions that address contemporary challenges. Crisis communication strategies are crucial for managing and mitigating potential conflicts, ensuring that communication during crises prevents escalations. Moreover, Track II Diplomacy—unofficial dialogues involving think tanks, academics, and influential figures—can help find critical issues and build trust. These types of recommendations are the stepping stones toward a robust, forward-looking partnership.
As Bangladesh aspires to achieve holistic development across democracy, technology, education, society, and the digital sphere, nurturing a symbiotic and unblemished alliance with the United States becomes imperative. Diplomatically persuading American authorities about Bangladesh's relationships with China and Russia, emphasizing economic development, is vital. As a nation with immense potential, Bangladesh must navigate adept diplomacy to secure its place in the global arena. Policies promoting enhanced bilateral cooperation with the U.S. serve as a powerful tool in building a strong and enduring relationship. It's a chance for Bangladesh to emulate the mutual respect and cooperation in between.
In conclusion, nurturing a robust partnership with the United States is not just a choice; it's a necessity for Bangladesh's progress on the world stage. With the right approach, both nations can embark on a journey of mutual growth, benefiting not only themselves but also the larger global community. Bangladesh should bear in mind its foreign policy: Friendship to all, malice to none.
M A Hossain, political and defense analyst based in Bangladesh. He can be reached at : [email protected]
Abdullah Al Mamun, independent researcher.