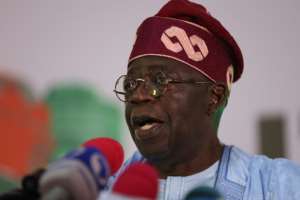 Igbo Mandate Congress wishes to notify its officers, operatives , members and supporters that from its numerous intelligence gathering mechanisms, always, impeccable, President Bola Tinubu has ordered security agencies to ensure that the 2023 November 11 off season elections are free and fair.
Igbo Mandate Congress has received multiple confirmations from sources within Defense Headquarters that President Tinubu gave the charge before departing for the Saudi Arabia-Summit on Wednesday.
Igbo Mandate Congress also received multiple confirmations from presidency sources that though President Tinubu wants his party men vis Timipre Sylva, Hope Uzodimma and Ododo to win in their respective states, however, he is not disposed towards any form of electoral malfeasance capable of truncating the wishes of the people.
Igbo Mandate Congress also noted that the Defense Headquarters have charged their theatre Commanders within the affected jurisdiction on neutrality. In response to that a Navy Commander in Kogi state by name Nicholas Uchendu Akalieze and 10 other naval personnel for fingered as working for a particular candidate have been arrested and recalled to Abuja.
The Police High Command have also redeployed the embattled Imo State Commissioner of Police, Mohammed Barde to Abuja and redeployed about ten Commissioners of Police to monitor Imo polls.
IMC believes that these and other measures are part of responses to President Tinubu's directive that security agencies should maintain neutrality.
Therefore, Igbo Mnadate Congress counsels Igbos in the affected states especially Imo State to cast their vote for their preferred candidate, and ensure that the votes counted are properly documented.
It would be recalled that IMC has told Ndi Anambra in 2017 November governorship polls in a memo released on October 9th, 2017, 40 days to the election titled 'Anambra Guber : BUHARI to Give Obiano Soft Landing as Igbo Mandate Congress sues for Fair Polls' and categorically stated that-
"Nigeria's President Muhammadu Buhari is favorably disposed towards giving Governor Willie Obiano OF Anambra State a soft landing in the November 18th Gubernatorial Polls in the State"
IMC stated further that "This was the fallouts of the earlier audience the President granted Obiano on October 2nd at at the State House, Abuja. Igbo Mandate Congress, IMC, learnt from reliable security sources within the Villa and its friends within influential Arewa circles that there is a soft spot for Governor Obiano after the said meeting.
"In the meeting of Tuesday October 2nd, President Buhari had told the Governor that he is more interested in Governors delivering dividends of democracy and not particular about the parties concerned and promised a fair polls"
.
The outcome of that election was Obiano's second term .
It would be recalled again that IMC also told Ndi Anambra on November 4th, two days to the elections, in another memo titled 'Buhari has Ordered Free Polls in Anambra State , Military Sources Tells Igbo Mandate Congress"
''President Buhari, according to military sources, has also charged the service chiefs on October 17th to ensure that polls are free. The military sources told Igbo Mandate Congress that the heavy presence of security personnel in Anambra State is not to rig the elections, but to ensure that IPOB does not truncate the process"
Eventually, the polls were free and fair, and Soludo emerged winner.
IMC have received assurances from military and presidency sources that the electorates should expect a level of neutrality from the polls of the three states according to President Tinubu's directives.
However, IMC has received disturbing reports of compromised INEC staff bent on truncating the process due to financial inducements.
IMC asks Economic and Financial Crimes Commission EFCC and Independent Corrupt Practices Commission, ICPC to monitor and arrest any electoral umpire bent on sabotaging the presidential directive.
Igbo Mandate Congress wishes the candidates of the APC, PDP,SDP and LP frontline candidates in the affected states goodluck, and advises them to play by the rules of the game,
Rev Obinna Akukwe
DG, Igbo Mandate Congress IMC
Rev Paschal Nwaigwe
Head, Internal Communications IMC